About Solvron® Cloth
Solvron® Cloth is a water-soluble woven fabric which is made of Solvron® yarn.
It is used mainly for embroidery applications.
After embroidering on Solvron® Cloth, dissolve the Solvron® Cloth in warm water to remove it, leaving the embroidery to remain as lace. Solvron® Cloth is widely used in this way when manufacturing lace (tulle lace, chemical lace, etc.) by utilizing its properties.
Typical Properties
Solvron® Cloth dissolves in warm water at 65°C or higher, and is available in different weaving density types (770, 970, 980) and widths (112 cm, 160 cm).
Type
Yarn
Weaving density
(per inch)
Size
Temperature for
dissolving treatment (℃)

Warp

Weft

Warp

Weft

Width (cm)

Length (m)

GTS 770 / 44
55T
55T
70
70
112
58
65℃ or higher
GTS 970 / 44
90
GTS 970 / 63
160
GTS 980 / 44
86
112
The temperature for dissolving treatment varies depending on the embroidery and other factors.
In addition, the temperature for dissolving treatment may increase due to dry heat treatment.
Usage Examples of Solvron® Cloth
1
Embroidery on Solvron® Cloth.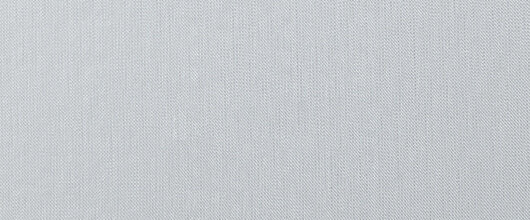 2
Solvron® Cloth after embroidery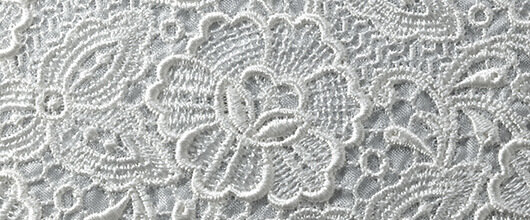 3
After embroidery, dissolve and remove the Solvron® Cloth with warm water. The embroidery (lace) will remain.